Finishes and features
Kanso™ apartments are clean and modern with contemporary finishes and high-efficiency features.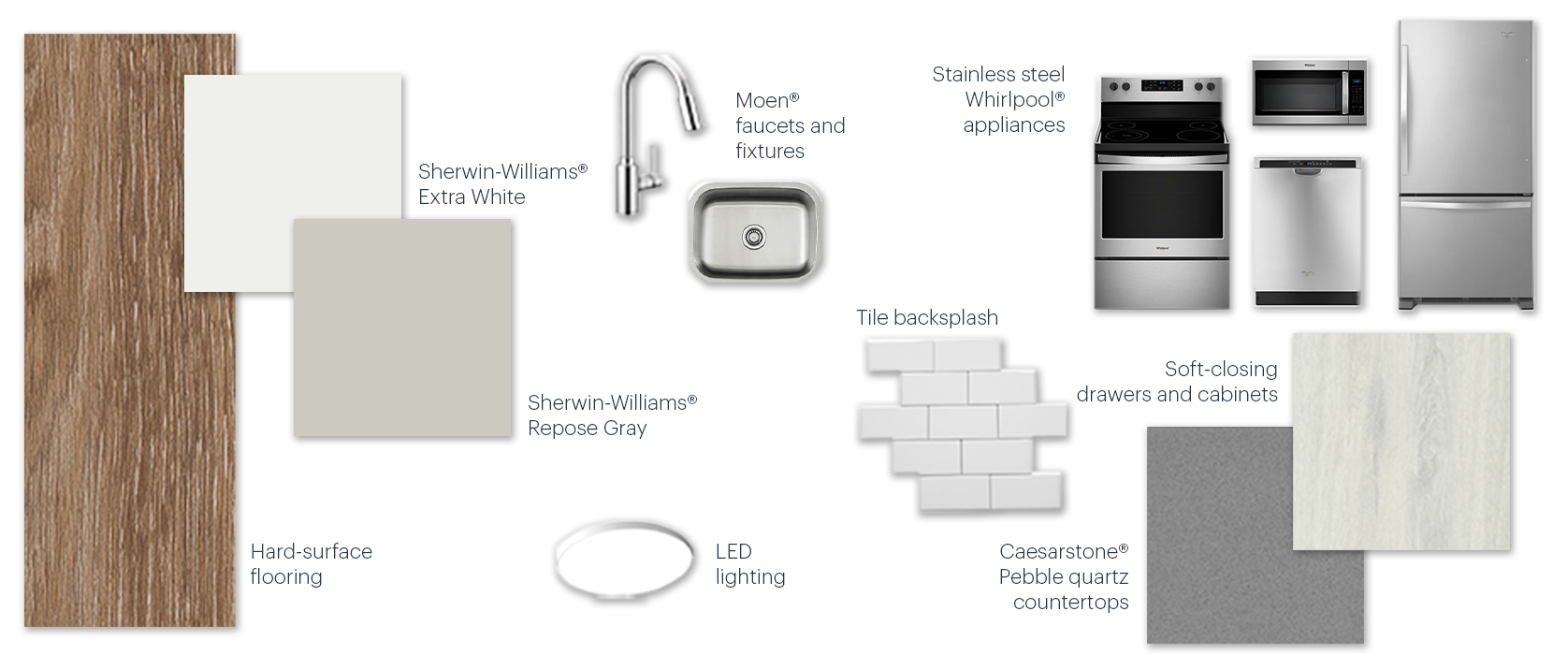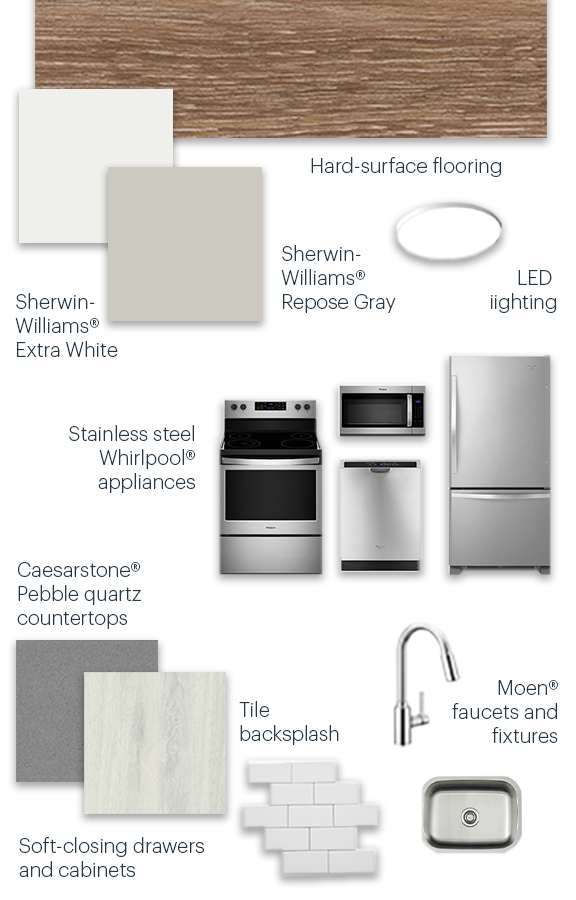 ENERGY STAR® WHIRLPOOL® APPLIANCES

Save energy with an in-unit, Energy Star certified washer, dryer, refrigerator and dishwasher.

Designed to blend right into your home and be controlled from anywhere. The display shows you the temperature when you're close and fades into the background when you walk away.

Learn more

No need for keys or fobs. You and your guests can enjoy full-building integrated access through the Latch app or your unique PIN code.

Learn more

YOUTUBE TV

Watch live TV from 85+ top channels of entertainment, news, live sports and more. No cable box, long-term contracts or hidden fees. Setup and start watching in minutes. Free trials available to residents. Terms apply.

FREE LOCAL HD CHANNELS

Free access to over-the-air TV channels in HD, including NBC, ABC, CBS, Fox, CW, and Univision.
WHITESKY WI-FI*
Move in and log on. Our entire community is powered by WhiteSky Wi-Fi — providing instant internet access for residents and guests. No installation appointments or equipment required.
Ongoing service is bundled with your rent
Access any WhiteSky hot spot around the world
No equipment fees, taxes or long-term contract
Upgrade your service or cancel at any time
Plan options*
Up to 300 Mbps download/upload for $59.99/month
Up to 1 GB download/upload for $84.99/month
*For best results, connect directly to the wall port with an ethernet cable and a gigabit-capable NIC. Exact speeds may vary.